Every driver wants to own the newest pickup truck model available when shopping for a new car. But did you know that typically, the newest model year offers very few changes from past years?
Knowing this could save you a lot of money on your next new truck. You could purchase a truck from the previous model year and get all of the same features at a far lower price — and you'll still be driving a brand-new pickup.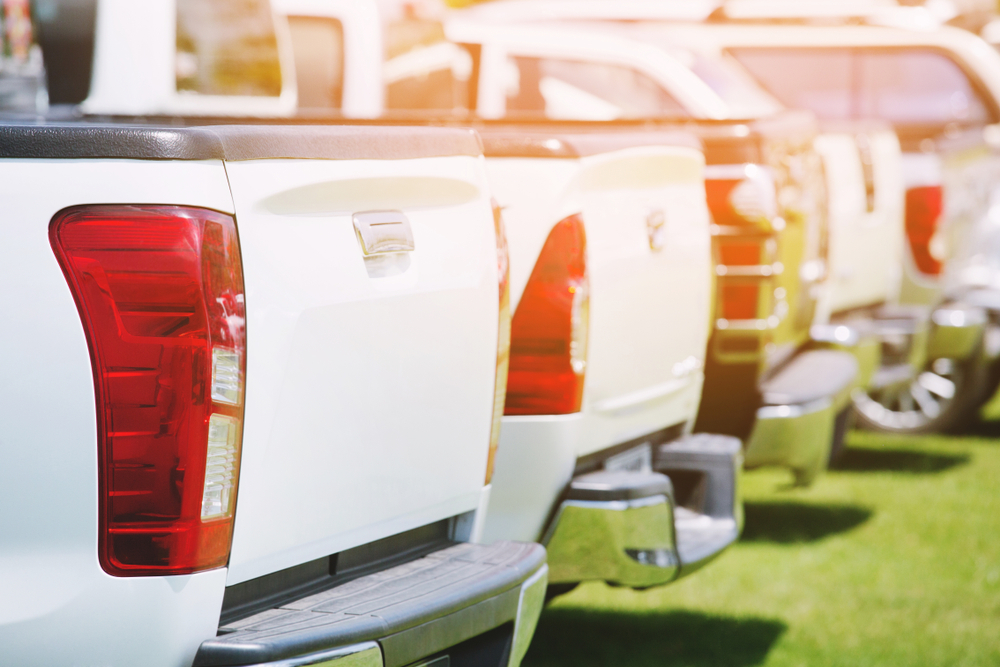 Here's why you shouldn't buy a 2021 model year truck if you're looking to save money.
Last Year's Models Offer the Same Features for Less
Think the latest model year is the most up-to-date truck on the lot? Sometimes that's true, but more commonly it's exactly the same as the current model year.
While new models are released every year, the vehicles themselves aren't typically updated very much. That's because every single automaker follows what AutoTrader calls the "model cycle," a six-year cycle that determines when a truck gets a big update or fresh new look.1
Here's what happens each year of the model cycle:
Years 1 and 2: The vehicle stays the same, with no changes made.
Year 3: The model gets a facelift. This is a subtle update meant to keep the truck's design fresh and modern with a few adjustments, some new technology, and occasionally some style updates like new paint colors or headlights.
Years 4 and 5: No changes are made.
Year 6: Time for a redesign. The entire truck is updated, often with an entirely new style of vehicle. Everything from the engine to the interior to the chassis is redesigned.
Based on this cycle, it's clear that many cars sit unchanged from model year to model year. That's why you won't see many differences, if any, between 2019 and 2020 trucks. The biggest difference will be the price.
Dealerships Need to Clear Out 2020 Trucks Now
New truck buyers will benefit from incentives offered by dealers who need to make space for the new 2021 models. With 2020 trucks still sitting on their lots from as long ago as the summer of 2019, dealerships need to make sales on these "old" pickups.
Some of the best truck deals on 2020 models will appear when 2022 models begin arriving. The longer a vehicle sits unsold, the more a dealer is likely to try to incentivize buyers like you with cashback offers, discounts on the MSRP, and other bonuses that make it more affordable.
And, as Autotrader explains, some of those 2020 trucks may be deeply discounted because the model is the last of its kind. Several trucks will see revamps and retooling. Some may even get new names or entire redesigns. If you look specifically for pickup trucks that won't be available in 2021, you could get an even better deal.
Do Your Homework Before Visiting the Dealership
Now that you know why last year's model year is just as good as the newest pickups on the road, you're ready to get a deal on your next truck. But in order to score a clearance deal, you'll need to know exactly what dealerships are willing to offer.
That's why researching 2020 models is so important before you head to your local dealership. It's easy to be swayed by the brand-new 2021 trucks sitting on a dealership lot – but you don't need to pay thousands of dollars more for a pickup that's changed very little. You could get an equally modern truck for far less.