Savvy travelers know a secret: there's a way to get incredible travel perks, slash the cost of your airfare and hotel rooms, and enjoy other amenities for free. And it all depends on which credit card you carry in your wallet.
Many credit cards offer travel perks. You just need to know which ones offer the best benefits for your spending – from freebies to discounts to new customer bonuses, the right travel credit card will reward you significantly.1 Here are a few of the best credit cards with travel perks.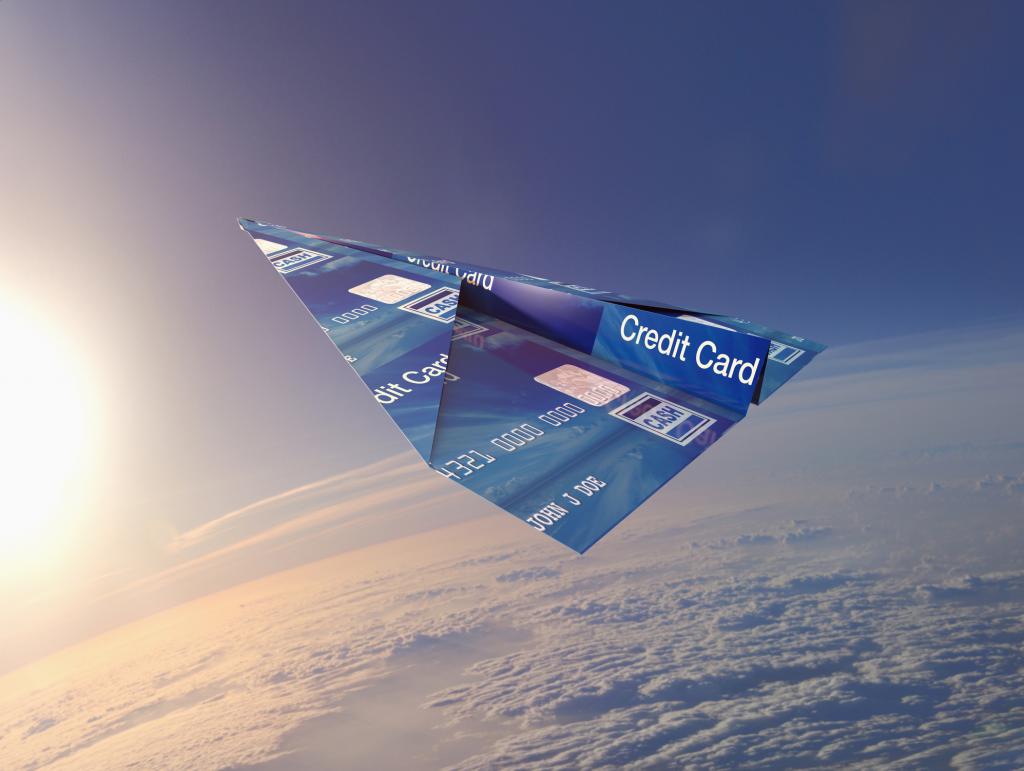 1. Capital One Venture Rewards Credit Card
If you want a rewards card that's simple and straightforward, the Capital One Venture Rewards Credit Card is the one for you.2 It's perfect for the traveler who isn't loyal to a particular airline or hotel company as you don't have to reserve through a special program or website.  And there are no blackout dates – so you can use your rewards anytime.
There's no limitation on what purchases earn you rewards miles – actually, you'll earn double miles on all purchases regardless of the category.
Here are some other benefits to consider:
No annual fee
Unlimited miles that never expire
New cardholders will earn 50,000 points if they spend $3,000 within the first three months
Flexibility – you don't need to book through a specific travel website or app
No foreign transaction fees
2. BankAmericard Travel Rewards Credit Card
The BankAmericard Travel Rewards Credit Card is another simple credit card with travel perks – however, instead of offering airline miles, this card offers reward points that you can use towards other travel-related expenses.3 Cardholders can use their points for discounted hotel stays, baggage fees, discounted cruise tickets, to name a few.
Other benefits of applying for this card:
No blackout dates for travel
Zero percent APR for the first year
Spend $1,000 or more in the first three months and receive 20,000 online bonus points
Unlimited 1.5 percent points per one dollar on all purchases
Reward points never expire
If you already have an existing Bank of America account, you'll get higher than average reward points.
3. Gold Delta SkyMiles Credit Card
If you're a casual traveler that often fly's Delta, you may want to consider the Gold Delta SkyMiles Credit Card – it's a great way to earn SkyMiles and get free baggage check and priority boarding. Plus, you'll earn two miles for every Delta purchase – and you'll get a 20 percent in-flight discount.4
There are also some added savings that all cardholders enjoy, including:
New cardholders will earn 35,000 bonus SkyMiles and $50 credit as a signup bonus
You'll earn one point per every dollar spent
Cardholder plus eight travel companies will get a free first checked bag
4. Platinum Card from American Express
The Platinum Card from American Express is one of the best premium travel rewards, for two reasons you'll earn five times the points on airfare purchased directly from the airline or AmexTrravel.com, and you're able to transfer points on a 1:1 basis to other frequent flyer programs.5
Here some other benefits Platinum Cardholders can enjoy:
All cardholders will receive $200 air travel credit to use towards checked bags and in-flight purchases
The fee is waived for Global Entry or TSA Precheck application
Access to airport lounges (Priority Pass, Delta Sky Club, and The Centurion)
Unlimited Wi-Fi hotspot access
This card does have an annual fee of $550 – however, if you're a frequent traveler the fee is worth it.
5. Chase Sapphire Reserve
The Chase Sapphire Reserve card is one of the best credit cards for those who travel more than once or twice per year.6 By signing up for this card, you'll receive a bonus 50,000 Ultimate Reward points (worth approximately $750) which you can use towards travel and dining expenses. This card allows you to transfer your points to several airlines – so if you don't travel with the same airline every time this may be the card for you.
Here are just some of the other perks cardholders will receive:
$300 per year travel credit
The fee is waived for Global Entry or TSA Precheck application
Priority Pass Lounge access
Travel insurance
This card has an annual fee of $450; however, if your travel more than two times per year – the benefits are sure worth the fee.
Where to Find the Best Travel Credit Card Offers
With the right travel credit card, you can save on your next vacation and score great perks along the way. And right now, it's the best time of year to apply for a travel credit card. There are many credit cards that offer incredible travel perks – you just need to search for these offers so you can choose the right card.
Every traveler is different, so it's important to consider a travel credit card that meets your specific needs. You owe it to yourself to search online, comparing the offers of different cards in terms of interest rates and travel reward options. And don't forget to look into the travel perks! You want to see what kinds of savings, freebies, and rewards you can earn every time you use your new credit card.
Like anything, it's always a good idea to be aware of the latest research. We recommend comparing at least 3 or 4 options before making a final decision. Doing a search online is typically the quickest, most thorough way to discover all the pros and cons you need to keep in mind.