After a long winter of wind, snow, and terrible weather, we all deserve to go somewhere great this spring. There are so many amazing locations in the United States that are perfect for a relaxing spring holiday — and you won't even have to change currency or get your passport out. Plus, many of these locations are only a few hours away from most major American cities, so a plane ticket won't break the bank.
The United States is actually set to be the top destination for spring travel in 2019. Other popular locations, like Italy and France, are all quite expensive, and the United Kingdom is embroiled in Brexit politics and likely to stay that way well into the summer.1 So if you're looking to try somewhere new, check out our favorite American destinations for an amazing spring break escape.
1. San Juan, Puerto Rico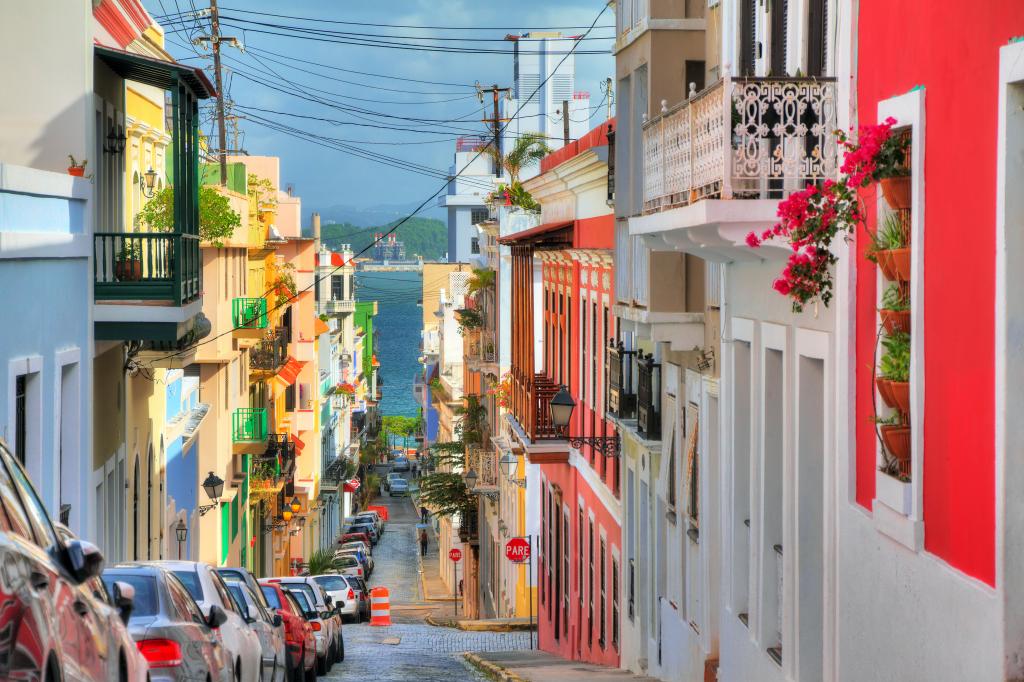 After the devastation and destruction wrought by Hurricane Maria, Puerto Rico is eager to get back to business. More than 100 hotels in the island's capital of San Juan are now open for guests, and tons of restaurants and other tourist attractions have been cleaned up and restored completely.
Puerto Rico is great for beach bums, as well as those who value food, architecture, and history. Warm, sandy beaches like Ocean Park and Isla Verde are both within the San Juan city limits and are dotted with carts selling popular street food snacks like empanadillas, tostones, and alcapurrias.
After soaking up some sun, you can tour some of the city's centuries-old colonial history, including the Castillo San Felipe and Castillo San Cristobal — two Spanish military fortresses that make up most of the San Juan National Historic Site.
2. Grand Isle, Louisiana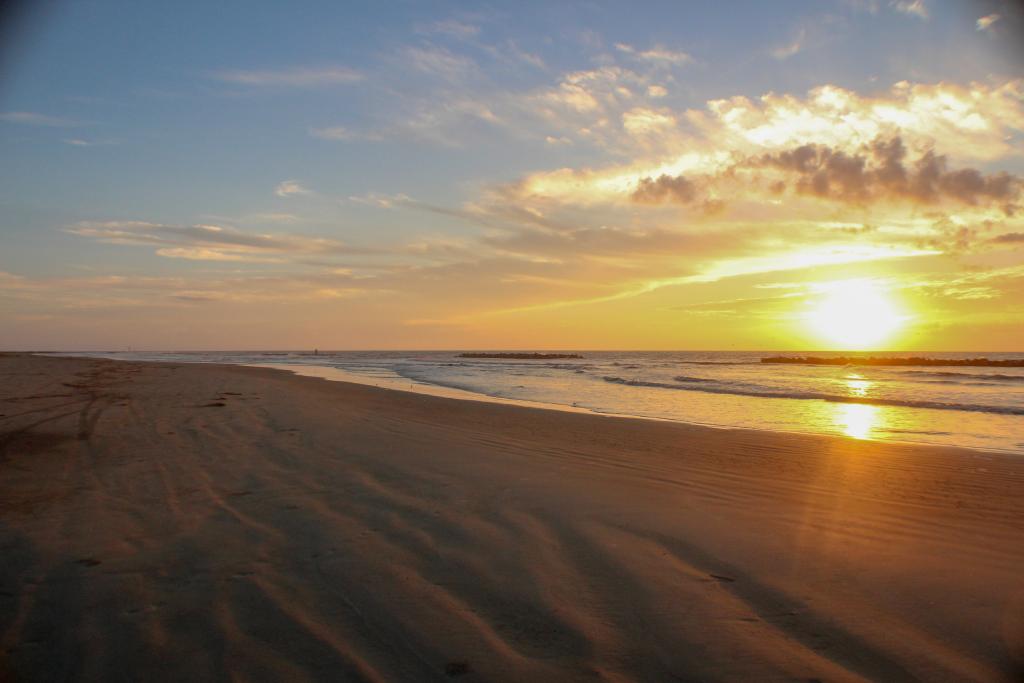 Grand Isle is Louisiana's best-kept secret. It's an island town south of New Orleans that can be found at the juncture of Highway 1 and the Gulf of Mexico. There are plenty of adorable shops and restaurants, but most people come here for the wildlife and fishing. The marshes and beaches that surround the island are great for birding or you can hire a charter to take you out angling. In July, the town is the home of the Grand Isle Tarpon Rodeo, but in March, it's quieter and the weather is much milder. You can eat incredible seafood at the Lighthouse Restaurant or go through the Starfish drive-thru for a tasty shrimp or oyster po'boy.
3. Hanalei, Hawaii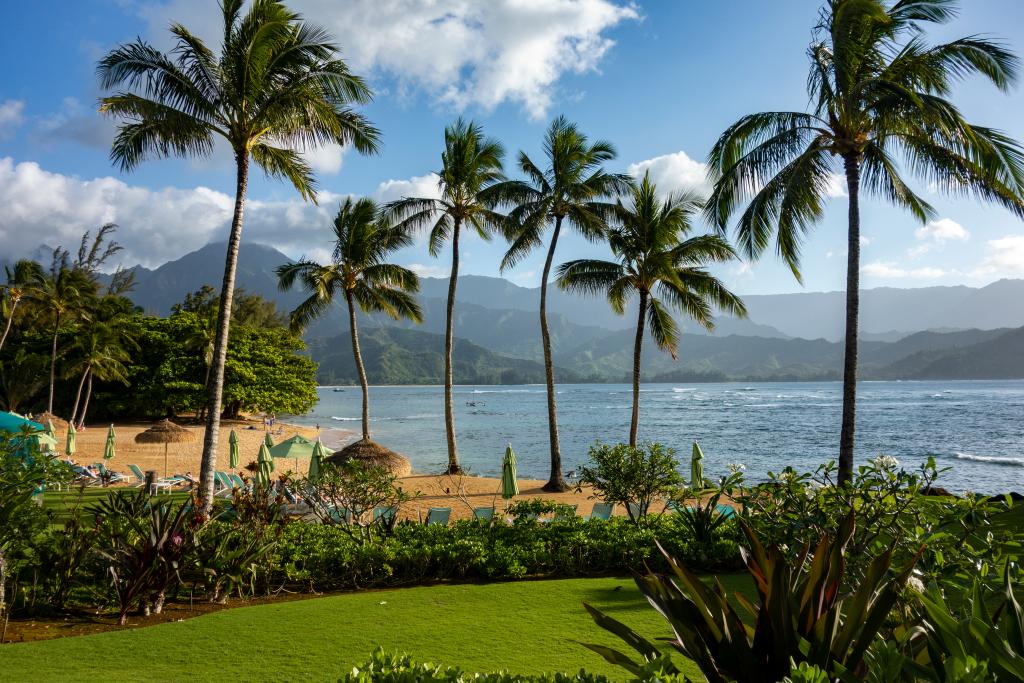 If you want to visit Hawaii this spring break, but don't want to deal with massive crowds, check out Hanalei. This small town can be found on the North Shore of Kauai and is an ideal spot for someone who wants to experience mountains, jungles, waterfalls, and beaches all in the same day. The town itself feels quiet, but that's mostly because everyone comes to Hanalei for outdoor sports like surfing, so they spend their days on the beach.
The town is defiantly resistant to large corporations, so you won't find a Starbucks. All you'll find are incredible food trucks and restaurants serving fresh food made with produce from the Hanalei Farmers' Market, which takes place every Saturday morning.
4. Laguna Beach, California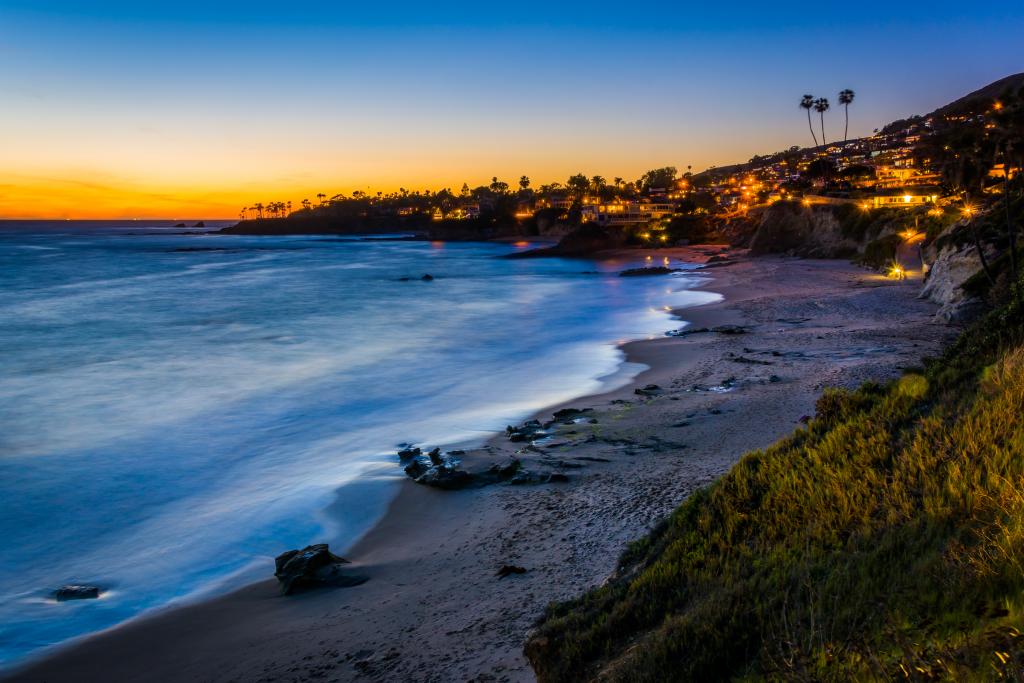 Laguna Beach is one of California's most famous sleepy beach towns. Even though there was a reality TV show named after it, it remains authentically arts-focused and genuine. It's one of the only places in the country where you can spend the morning at a beach and the afternoon at a world-renowned art museum. There are plenty of great restaurants and bars that look out over the beach, including Sapphire Laguna, which serves international cuisine through a SoCal lens. A few miles outside of the city, you'll find the Laguna Canyon Winery, which has their own barrel room for tastings.
5. St. Simons Island, Georgia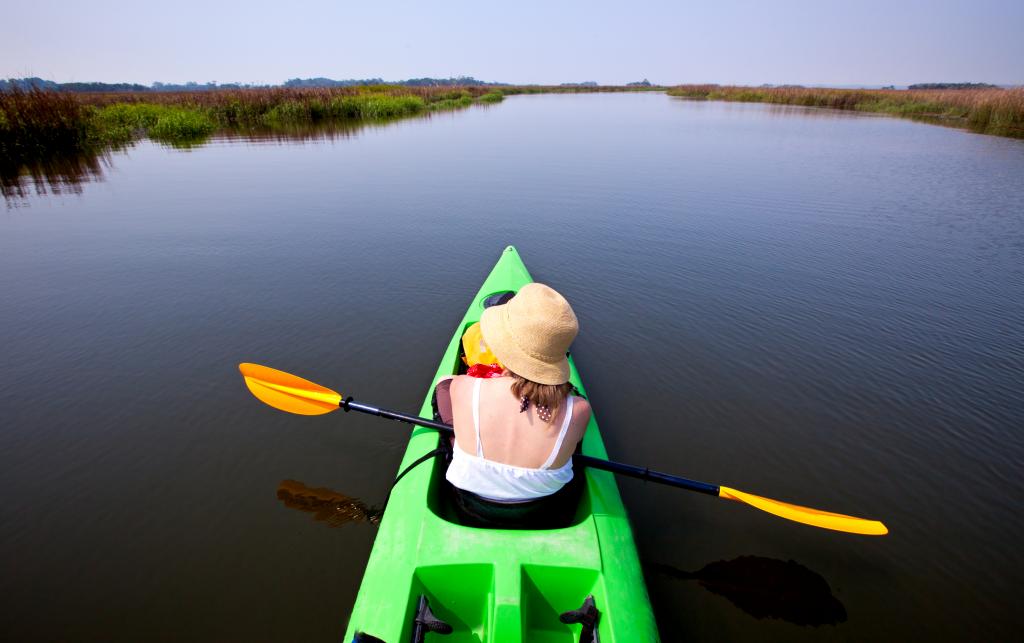 St. Simons Island off the coast of Georgia is a beloved destination for many American families for generations. Even though it's been awarded as America's Most Romantic Town, and Best Beach Town by national publications, it still retains its small-town charm. There are lots of options for hotels within walking distance of the beach, including the King and Prince Beach & Golf Resort, which has five pools, free bike rentals, and a great in-house restaurant. Biking along the beaches is a popular pastime, as is crabbing, fishing, and shrimping.
6. Miami, Florida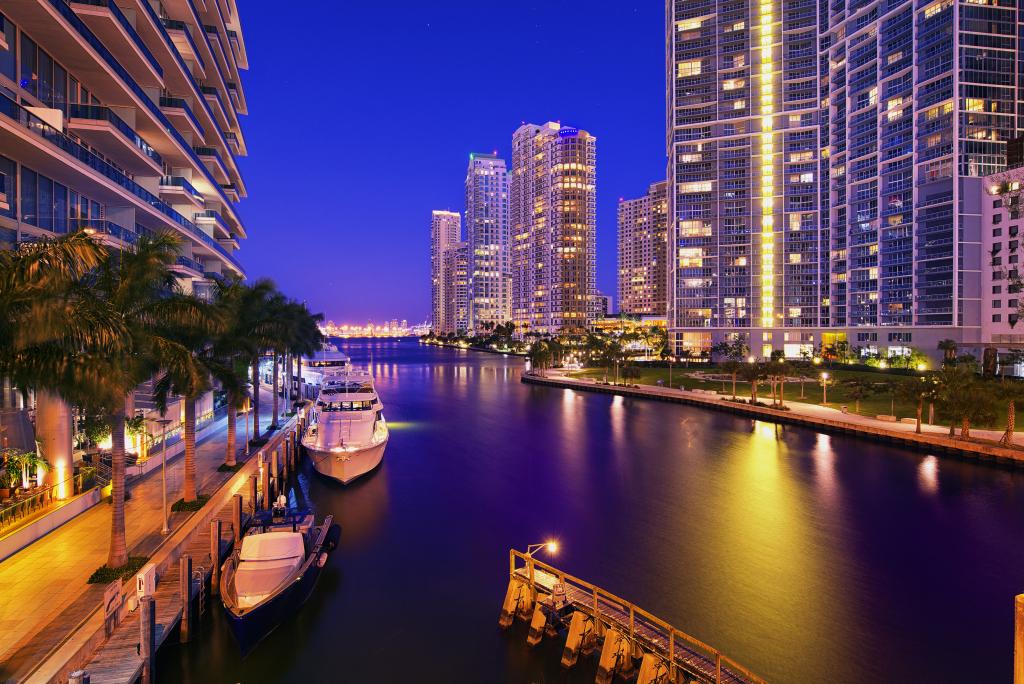 Miami has unbelievably glamorous bars and clubs, incredible food and drink, and awesome entertainment that will keep the party going all day and night. The beauty of the city's shoreline is only dwarfed by the bustling downtown area, which is being constantly updated and improved in order to appeal to the city's chic visitors. Within the city itself, the buildings of the Art Deco district hint at the city's history. You can also visit Pitbull's hangout Calle Ocho in the area known as Little Havana. Whether you're eating a Cubano from Sanguich de Miami or sipping a martini at the hottest new cocktail bar in the city, Miami will leave a lasting impression.
7. Phoenix, Arizona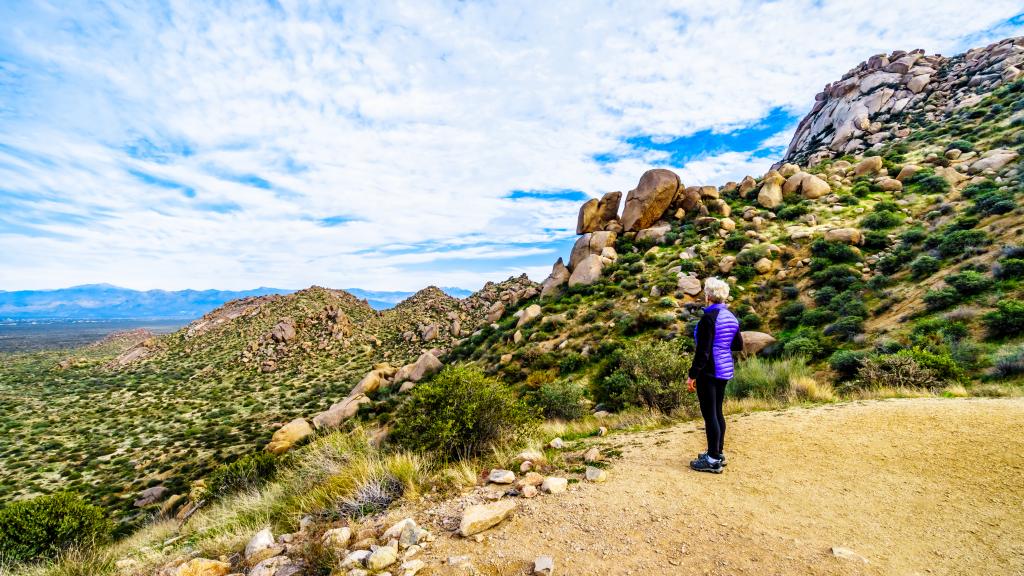 Located in central Arizona, Phoenix is a desert city surrounded by significant natural areas like Tonto National Forest, Camelback Mountain, and Papago Park. If you've never visited America's southwest, Phoenix is a great place to start. There's enough going on in the city to keep you busy, but it's easy to spend entire days outside of the urban areas, checking out the natural beauty of the local hiking trails and national parks.
In March, it'll be a balmy 75 to 85 degrees. Phoenix is home to many golf courses, making it a popular destination for golfers from cold regions. If you're a fan of baseball, March is also when the Cactus League spring training takes place, which brings 12 MLB teams to town to play training games, which are open to the public.
8. Sanibel Island, Florida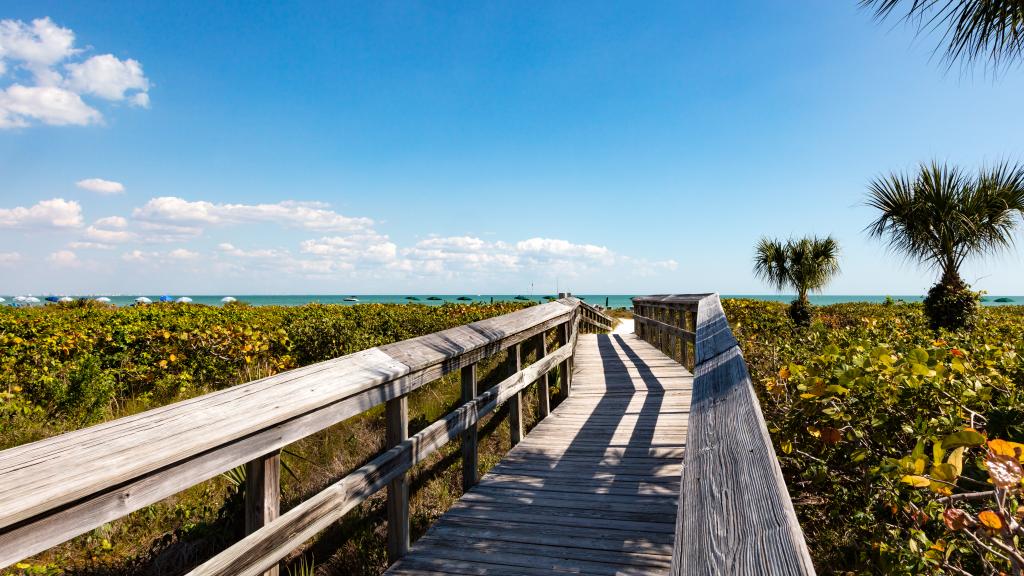 If your goal for spring break is to relax by the sea and enjoy checking out some amazing wildlife, Sanibel Island in Florida is a great choice. There are some great attractions and restaurants on the island — including The Island Cow, which is famous for their conch fritters — but the main draw is the sea and the long, white sand beaches that line the coast. The water is usually quite calm, so it's great for swimming.
On days when the current is too strong for swimming, it brings up gorgeous shells. You can even visit the Bailey-Matthews Shell Museum to compare your day's haul to their collection and see tanks full of living sea creatures.
There is a decent amount of accommodations on Sanibel including a few small hotels, houses or apartments for rent, and the island's first resort, Casa Ybel.
9. San Diego, California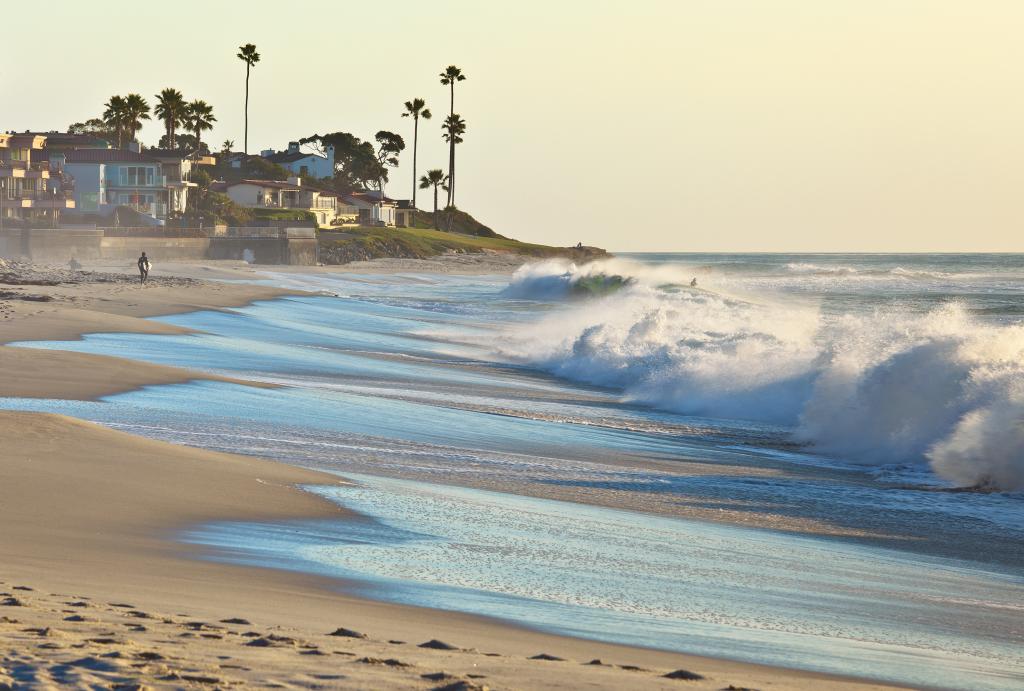 San Diego is a larger city that still manages to maintain the feel of a small beach town. There are historic and business districts of the city that make it feel more urban, but it's easy to get to the beach or walk along the boardwalk all day. While you're there, you have to sample the city's famous breakfast burrito, stuffed full of scrambled eggs, sausage, and fresh avocado. The city's most famous burritos come from Kono's Surf Club on the beach, but any wrapped snack you get here will taste incredible. After a day on the beach, visit Balboa Park (a 1,400-acre historical site) or the state's first mission, Mission Basilica San Diego de Alcala.
10. Santa Fe, New Mexico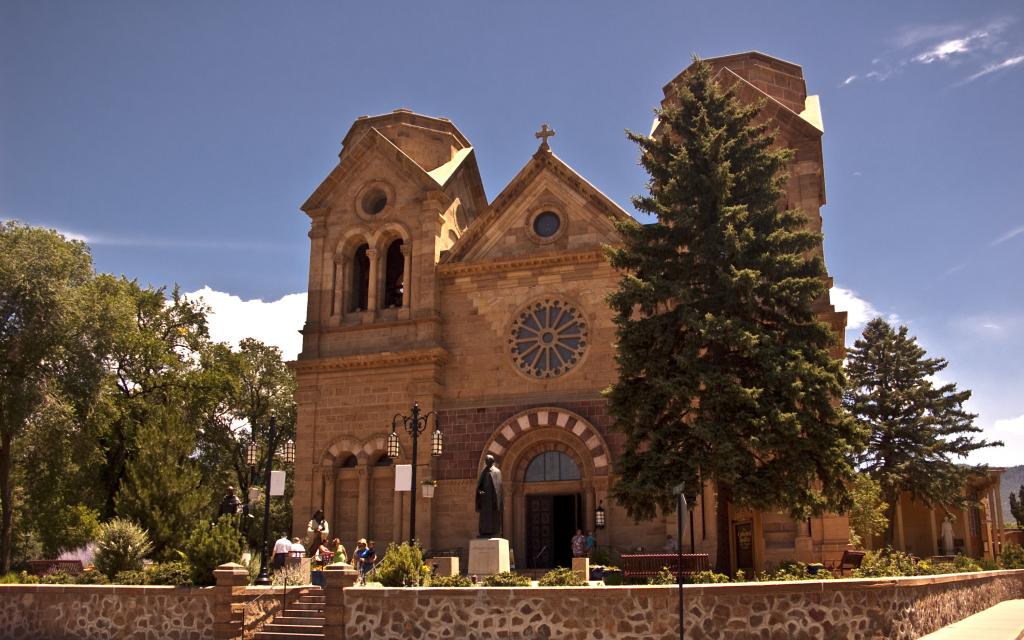 Santa Fe is New Mexico's capital and remains one of the state's most interesting places. There are tons of historical sites packed into the city, including the Plaza and Palace of the Governors, the seat of government going back to Spanish colonial times. There are plenty of incredible art museums in the city, where you can peruse anything from modern contemporary art to folk art, sculpture, and jewelry.
The city is relatively small, but there's a lot to see in the surrounding area as well. Cities like Taos and Chimayo are popular day trips, as are areas of outstanding natural beauty like Bandelier National Monument and Ghost Ranch.
In March, the weather is usually sunny and warm, but not too hot- the perfect temperature for outdoor hikes. Make sure to fill up on delicious New Mexican food like blue corn waffles, carne adovada, and green chile stew.